Subscribe to the Leadership with Heart Podcast:
In this episode, Heather speaks with Rhoda Banks, Head of Talent for Rabo Agrifinance about her unique and caring leadership style, her learnings from the time when she was not the best version of herself, and some jewels and pearls of wisdom we can all learn from.
Key takeaways:
The ultimate reason for a leader is to help their people reach their fullest potential.
If you care about your people give them honest feedback.
Employees mimic what they see in their leaders.
It is the leaders responsibility to lead with heart.
Forgive others and allow them to make mistakes.
Remember your why for being a leader.
Remember your purpose for being a leader.
You will enjoy this one for sure.
Rhoda Banks is an energetic, passionate and strategic talent & organizational development leader collaborating with organizations in designing, and implementing all people-related initiatives focused on building a high-performance culture and achieving business results. 
She serves as a thought partner for business leaders, understanding the business needs and strategic goals designing and leveraging a thorough global talent management strategy and systems to attract, develop, grow and retain high-quality talent. She is also accountable for leading global performance management, leadership development, succession planning, organization development and change management. 
Rhoda also dedicates her time as a Corporate HR Business Partner, while also serving as an adviser to the CEO and executive leadership team for diversity and inclusion strategic planning.
Passionate and Intentional
I am intentionally trying to leave a legacy. The way I lead at work is the way I lead in life. Everything that I do from here and out is done with intention. I am purposely trying to manipulate positively what people would say about me once my time is ended here on earth.

I am also super passionate about leading and developing others, and helping them to reach their fullest potential. I have a reputation for that. 

I had personally taken people under my wing and given them opportunities. I had helped, molded, coached and developed them so that they can go on to the greater things. That's why I am continuing to do that even at the organization that I am at now. I am passionate about people.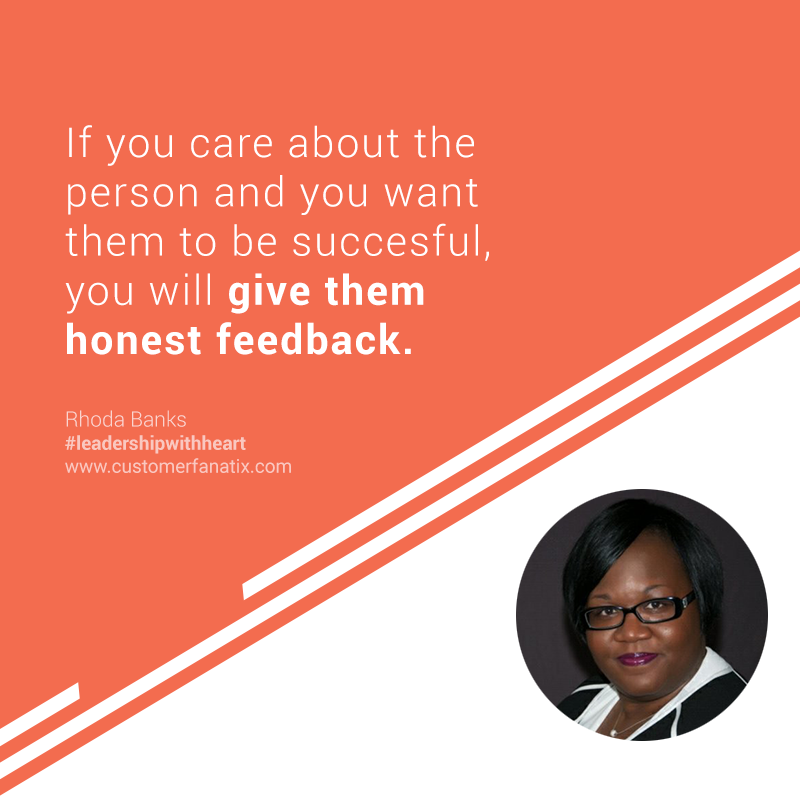 Don't be afraid to have tough conversations. – Rhoda Banks #leadershipwithheart Click To Tweet
Mimic and Adopt
As parents, we want to minimize or avoid hurt and harm from coming to our kids as much as possible, so we're constantly giving them advice. 

It's very similar in a leadership role, not saying that we are their "moms," but we are caretakers of their future and their career. 

People mimic and adopt behaviours that they experience from others. So, I want to lead with the best intentions and give good experiences so that hopefully, they would carry that forward. 

It's not easy to find really good leaders, and people who lead with heart. There's only a few of us out there. 

Our responsibility is to lead with heart and give others that experience. Hopefully, they will find it in themselves to mimic that instead of mimicking bad behaviour.