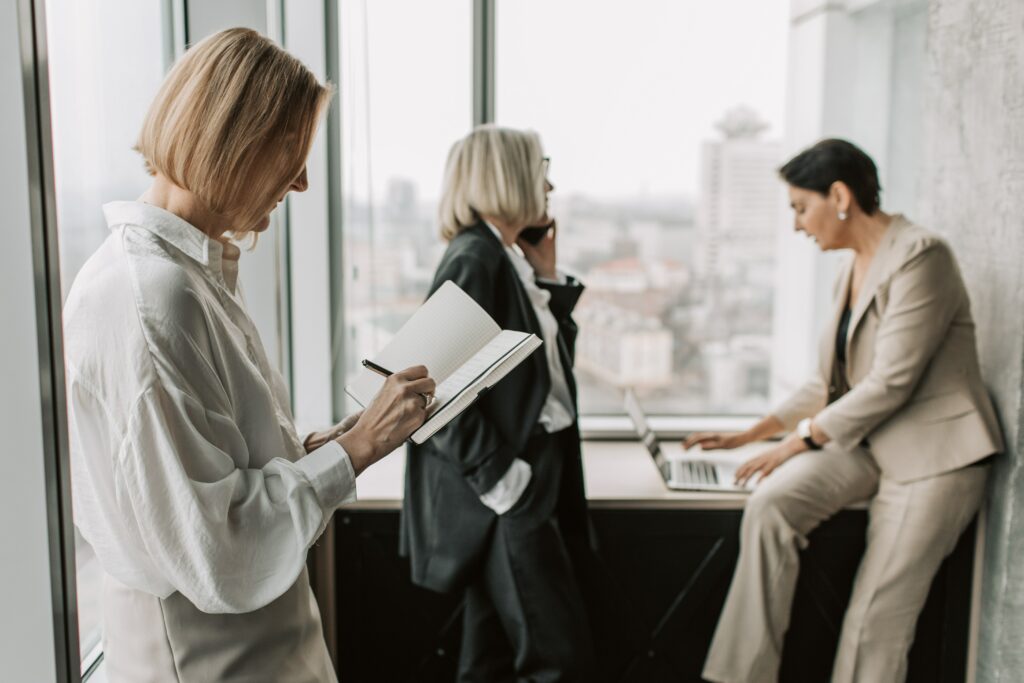 January 2023 is nearly over; can you believe it? This means if you haven't taken the time to think about your organization's workplace culture and where it needs improvement, there is no better time than right now. The older we get, the more time flies, and if we aren't taking every opportunity provided to better the environments our people reside in daily, no one else will do it for us. Here are some of the best ways to prioritize your culture this year.
Invest Back into Your People
One of the things I see the most often within organizations is the lack of investment put back into employees' talents. Appreciating and recognizing what your team members bring to the table and making them indispensable is far more important than many leaders realize. Who wants to siphon through X amount of employees every month or every quarter just because your organization would rather hire new people instead of investing into the talent you already have? I sure don't. It may look easier to bring in as many employees as you can muster and weed out the bad seeds, but in reality that's far more time and money than the process is worth. When you find great people, do what you can to not only retain that talent, but harvest it. Provide them with the tools and the opportunities to become irreplaceable, and you'll find yourself at the forefront of an excellent group of people.
Building Trust & Welcoming Authenticity
Building trust and showing up to work as your whole self lays the foundation for your employees to do the same, thus creating an inclusive workplace culture. Your people want to know and feel like your door is always open and not only can they place trust in their direct superiors, but also in you. Exhibiting caring leadership wherever you go and to whomever you interact with is one of the easiest ways to do this. Welcoming authenticity, on the other hand, is tricky. You can't point to authenticity. It becomes subjective. How can you observe someone and say they're inauthentic? We can't know their inner workings, but an organization's values and norms are easily measurable.
You can observe the inner workings of a company and point out clear demonstrations of its values. The values are typically posted around the office on eye-catching posters, in handy brochures, painted in murals, or memorized in quippy sayings. But the praised behaviors and the admonished ones that your employees demonstrate can all be genuine. People can be themselves and simultaneously be a red flag. Yet, we encourage authenticity. Come as you are (but don't be one of our red flags). Listen to the voices of the diverse team within the organization when establishing norms and values. Then, if everyone aligns with the organization's core, they can be held accountable by the same system.
The Great Debate
It's no surprise that one of the biggest challenges workplaces face today is people having their own opinions. This of course is typically welcomed, but when these opinions are more about politics and the status quo, they start becoming a negative discussion in the workplace and drive division. That's what we call political polarization. The political polarization that divides the U.S. is unlikely to disappear in the next year, or really ever. Added economic pressure might even have some leaders backtracking on bold promises on ESG goals made from the comfort of a bigger profit margin. The main takeaway for HR leaders should be the impact these disagreements have on camaraderie and connection between co-workers. So although you want to be able to encourage your people to be open in their discussions, make sure they're aware of what they can and cannot discuss while in the workplace.
Providing Great Culture In Person or Online
We all know the transition from in-person to online amidst the pandemic didn't go as well for some organizations as it did for others. Keeping great culture in person is much easier than doing so when a computer screen is dividing you. Some organizations realized that they could cut significant costs by allowing their people to work from home or remain hybrid, while others realized the difficulty that working remotely placed on their business and the ability to drive things forward. Some even lose a few people along the way. But a lot of that loss came from organizational leaders' inability to navigate new waters while maintaining the structural integrity of their teams. That division of a computer screen shouldn't deter leaders from being able to provide an excellent cultural experience, but for many, it did. Maintaining that structure and continuing team meetings so that your people still feel connected is key when everyone is working remotely. Everyone understands their roles and what is required of them to keep things moving along.
Optimizing DEIB
Recession fears have already led many companies to conduct layoffs, institute hiring freezes, and reassess talent management. While these choices might make financial sense, they will have real impacts on diversity, equity, inclusion & belonging. Something you can't do as an organization assumes that all teams across your operations have DEIB at the front and center of their people-management efforts. Many leaders don't even have this on their radar, so it's up to you to research and educate yourself in this space to ensure the discussions about DEIB live on inside your organization.
Reflection
Workplace culture is ever-changing as the world grows and develops, which means we must adapt to that growth. You can choose to be open to it, or shut it out completely. If you choose the latter, your employee retention will not only be out the window, but so will any hope that you can maintain a welcoming environment. If you find your organization in a rut, take note of the tips above or if you need a more hands-on approach, reach out to us at Employee Fanatix. We would love to help you optimize your workplace culture to be the best that it can be.