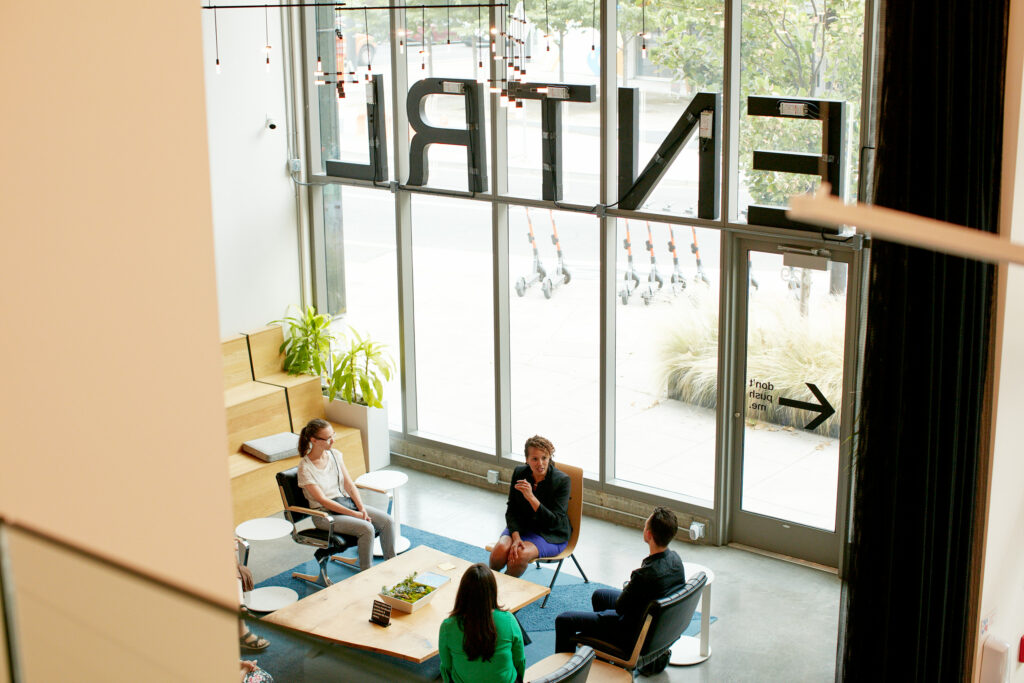 Listening sessions have become one of the most important resources you can provide within your organization to gather feedback from employees on what they need from your organization. Independent sessions, those conducted by an outside partner, help create a safe space where employees speak up and tell their unique truths about what they need and want from you to remain productive and engaged. Though it's not a bad thing to gather your team together for meetings or to brainstorm and discuss changes within your organization, you can typically discover things below the surface when you provide everyone the opportunity to gather in these small-group, confidential sessions. These listening sessions are particularly revealing when they include those in marginalized groups, because the space it creates invites an openness to tell some really hard truths.
So what are some things to consider when offering independent listening sessions to your employees?
Make them Inclusive but NOT mandatory
First things first, don't force the need to participate in these sessions on your employees. Let go of the assumption that every employee must participate in independent or group-offered listening sessions. When you introduce independent listening sessions into the workplace, they serve as a resource to your employees, not a requirement. We have found that while all are invited, not all will participate. We work to make the opportunity compelling enough so that many will join, but we don't press too hard. There is still a lot of fear around confidentiality and safety. Some will just never leap over their own history in the workplace, and some will accept the opportunity as a fresh start to use their voices to impact your culture.
Have you ever watched Undercover Boss? In all of those episodes, the employees who are training the 'new employee' – aka their organization's CEO – they always end up building trust enough with them to open up and share their personal stories or share about the obstacles they face within the workplace. Imagine if you created that space for them without having to go undercover!
Hire Help if Needed
Sometimes you may need to enlist the help of a professional. This is also never a requirement, but if you've been conducting listening sessions on your own, you just want to ensure that they are actually impactful and accomplish the goals you set out to achieve. It's imperative to foster an environment where employees feel psychologically safe, especially if your organization has gone fully virtual. Bringing in a seasoned professional to help you facilitate this process will likely prove to be a learning opportunity, especially for organizations that have never implemented these types of sessions, as there are some important considerations to make.
About a year ago, we conducted multiple listening sessions for a client-focused on those in marginalized groups only. Heather, our founder, was leading a session with Latino/Hispanic employees. At the end of the session, one of the gentlemen said the most profound thing, and the other participants chimed in in agreement: "Heather, this has been wonderful, and we finally felt like we could say anything. It felt safe. But we want you to know that it's a big deal that we shared so much with you, and we really hope you will share this with our leaders and that they will do something about what we shared with you. We are putting our trust in you." This statement solidifies in our minds why Employee Fanatix focuses on Creating Cultures of Listening. We understand that our partnership with our clients is a complicated one. We are there for our clients to get to the truth to help them engage and retain their best people, and we are also there to hold confidential feedback with the utmost respect and drive an action focus.
If your organization is aware that there might be blind spots in your workplace and doesn't really know how to uncover them and what to do next, reach out to us. We are here to help you get to the truth and empower your employees in this next iteration of work.