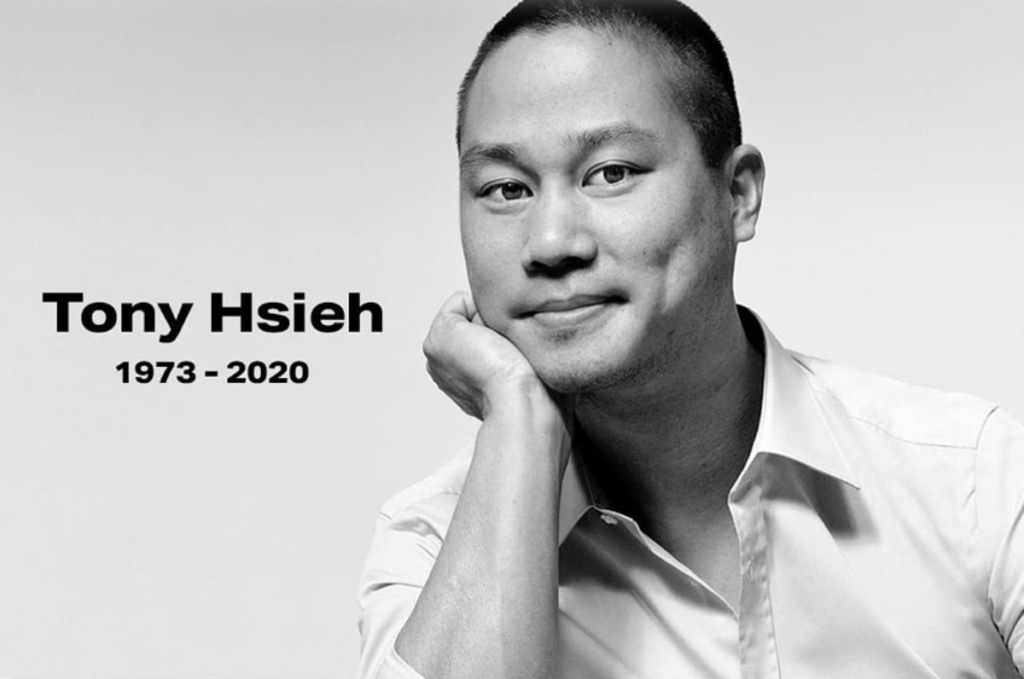 Recently, CNBC published an article detailing the meteoric rise and tragic death of Tony Hsieh, who founded the successful shoe ecommerce platform Zappos. In 2009, Amazon acquired his company for $1.2 billion, marking the largest acquisition in Amazon's history at the time. In 2010, Hsieh wrote the New York Times Bestseller, Delivering Happiness: A Path to Profits, Passion, and Purpose, which explores his personal leadership style and approach to happiness at work.
Sadly, the industry giant died from smoke inhalation after being rescued from a storage unit fire on November 27th of this year, at the age of 46. The CNBC article also details Hsieh's spiral into mental health struggles over the past few years, which included severe substance abuse and cutting himself off from close confidants and friends. Hsieh's tragic story just goes to show that you can seemingly have it all, and yet face an internal crisis away from the public's eye.
In the emotionally turbulent months since the COVID-19 pandemic, we've all been looking for happiness wherever and whenever we can find it. The other day, my youngest son asked me to play a Christmas movie, something happy and lighthearted, just to bring a little joy into our daily routines. His simple request made me think of how we are all constantly searching for moments of positivity, and struggling to stay optimistic amidst unprecedented and isolating times. For many people, Hsieh's struggle with mental health in recent months may have mirrored their own.
Examining this from an organizational perspective, ask yourself, how can we help our people achieve that elusive sense of happiness and joy? What can we do to help them stay centered and grounded among chaos?
For starters, we need to make sure we have armed our managers with solid talking points and strategies on how they can work with employees who seem isolated or unresponsive. Leaders should reach out to their peers to gauge if they feel sufficiently equipped with the right communication techniques to reach out to vulnerable colleagues. If not, the most caring leaders among us will take it upon themselves to train their talent to be a beacon of advice and support.
In addition to the individual level, we also need to consider organizational empathy, and what structural steps we're taking to ensure our organizations are authentically compassionate. Revisit your Employee Assistance Programs (EAP) and other emotional/physical wellbeing programs, and consider ways to improve them. You can also look at the affinity-based spaces your employees have access to—like Employee Resource Groups (ERGs)—in order to make sure they have forums where they can discuss more personal concerns. In all of these initiatives, the goal is to provide a variety of sounding boards, so employees have plenty of outlets through which they can express their pain and obtain support.
Finding "happiness" right now may feel like a futile endeavor, but that doesn't mean it's entirely impossible or worth abandoning. We need to grow from caring leaders to caring organizations, from the micro to the macro, from the individual to the structural. If we can make that jump, both leaders and entire organizations can illuminate the journey forward for their people, and that guidance is what's needed most right now.