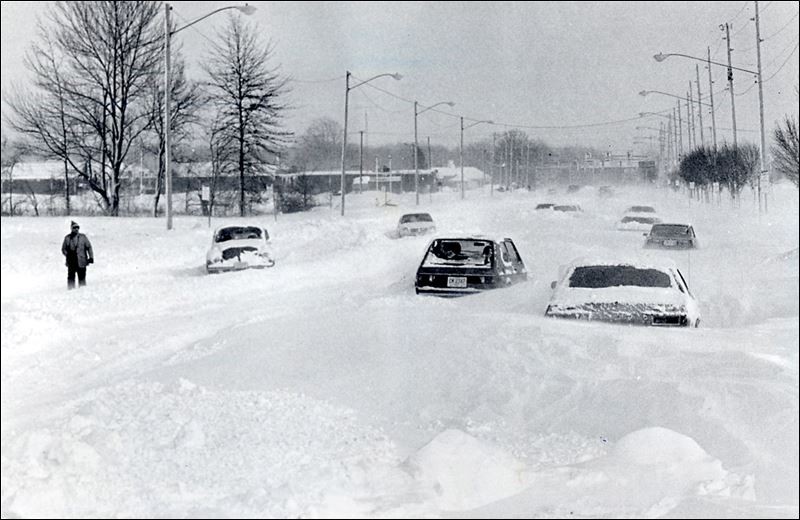 [pullquote align=center]
71% of consumers ended a business relationship due to a poor customer service experience.-Kissmetrics
[/pullquote]
I live in Colorado where the weather can be frigid and cold one day and sunny and mild the next day. Most people envision it as a place of non-stop snow, which is mostly untrue.
A few weeks ago, we had a pretty big blizzard dropping 14 inches in the city. Most everything was shut down and many of us just hunkered down inside. One of the things that always surprises me is how quickly our city rebounds from that much snow.
The next day, many of the roads had been plowed and were very accessible. There is this one thing, though, that drives me nuts about the "day after" one of these storms, and it is that we all make assumptions about how clear or "snow free" the roads actually are. Then, we wiggle and slide  around the rough patches on the road, feeling very uneasy and out of control.
Picture this, you are riding along all confident about getting to your destination and then, boom!, you are sliding into a ravine. At this point, you are either indefinitely stuck and have to call a tow truck, or other "Good Samaritan" drivers driving by may stop to help you. Either way, you cannot get out of it alone.
This reminds me of what many customer journeys are like.
1. They purchase a product or service expecting a smooth journey.
I doubt we will find a customer who purposefully purchases products and or services, knowing they are in for a rough journey. I admit that there are some brands I buy from simply for convenience with limited expectations for a great experience. Nonetheless, I would never work with a brand with a reputation for reproducing a rocky journey.
At a minimum, most customers expect a smooth journey. It is up to the organizations looking to capture and retain these customers to ensure the journey has minimal obstacles.
Do you represent one of those "smooth journey" brands, or does your brand produce a lot of friction? What are you doing to minimize the rough patches?
2. While they are on their journey with a brand, they encounter rough patches.
Even the customers of best known service brands will experience rough patches along the journey, but anticipating those rough patches and providing proactive solutions can make all of the difference.
This is one of the most important parts of customer service and delivering on brand promises. Does your organization offer things like 24/7 customer support, Live Chat, intuitive and regularly updated online forums to help them on their journey?
It is always better to be prepared for the worse in order to gain the trust and confidence of your customers. It is not in the perfect times that trust is built, but in the challenging times. It is all in how you prepare to be your customer's hero that bonds them to you.
3. The customer either calls someone for help or someone proactively reaches out.
[pullquote align=center]
$83 billion is the cost of poor customer service in the US-Kissmetrics
[/pullquote]
So things didn't go exactly as planned. Your customer "slid off the road" while interacting with your brand.
Do you have processes in place and confidently trained front line employees to help your customers "out of the ravine?" Do your customers consistently have to call your service line with issues or problems that happen repeatedly? Do your customers see your organization as the "Good Samaritan" helping them get back on their journey, or are you causing more rough patches?
Check out our newest Slide share to gain step-by-step tips for creating amazing customer experiences.
__________________________________
You can control what you customer's journey looks like. More importantly, you can choose to plan for the rough patches or lose your customer's trust and loyalty by leaving it to chance. Which do you choose?
__________________________________
Thank you for reading this article. Please feel free to share it with anyone who might benefit form its message.
You can also subscribe to our blog here.