Subscribe to the Leadership with Heart Podcast:
In this episode, Heather speaks with DeeDee Williams, Director of Human Resources at Davis, Graham and Stubbs LLP, about her leadership journey, her focus on compassion, and her strong moral compass which she fights to maintain. She also shares a powerful story of when she was not the best leader she could be and what she did to come out of it.
Key takeaways:
Be a compassionate leader.
Don't allow your circumstances to define who you are and how you show up.
Be available when employees need you. Put the phone down and give them your attention.
Find a workplace that allows you to be the leader you want to be.
Show your people you appreciate them and they are important.
If a person feels valued, then they will do their best work.
This is a nice episode! Listen and learn!
DeeDee Williams has over 12 years of experience in human resources and is currently the Director of Human Resources for Davis Graham & Stubbs LLP (Denver), one of the leading full-service business law firms in the Rocky Mountain West. At DGS, Ms. Williams has helped foster a welcoming culture that, while success-driven, places particular emphasis on the well-being of its employees. This holistic approach to leadership and to nurturing leadership skills in others has enabled the firm to attract and retain talent, especially in a competitive market. 
Ms. Williams holds a B.S. from the University of Houston and is a native of Texas. 
Better Questions
I don't really think of my career as a "leadership journey." 

Currently, I am trying to provide the best HR department to the firm I have worked for 12 years. My current mindset revolves around the particular needs of my firm and the employees from an HR department, together.

I would always ask: What does my firm and my employees need from me? How can I do the best for them? In all of my past roles, as it stands now, I have more experience and understanding of what they're looking for, a better sense of how to ask better questions, and better ways to really try and help my people.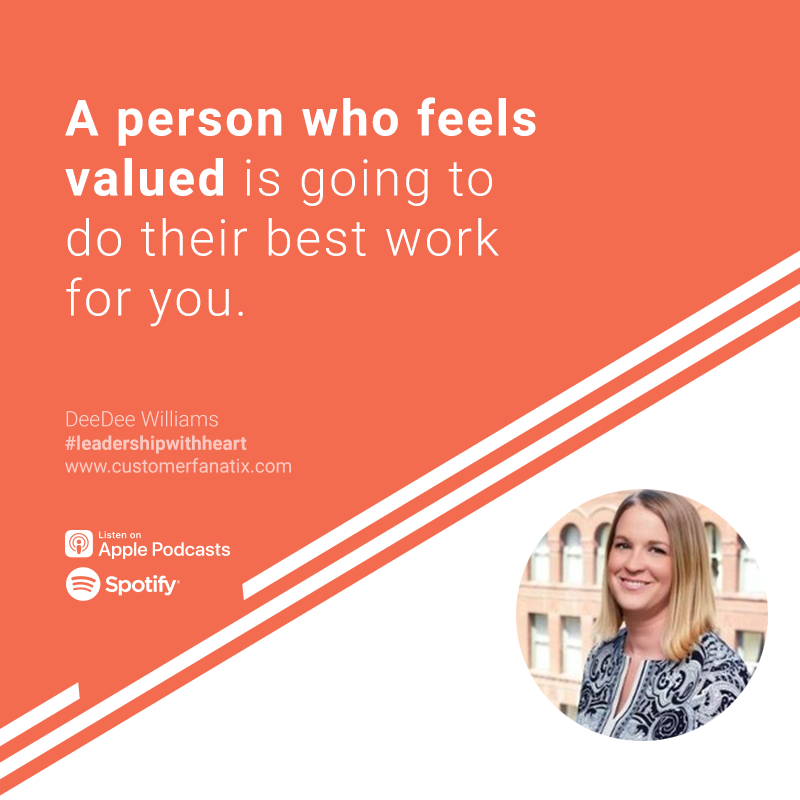 Happy Compromise
I am driven by knowledge. I like to learn and understand things. That would certainly drive me as a person. When somebody comes to me with a problem, I want to understand their problem. Then, I want to understand the right solution. 

I think a lot of people are very black and white. I have watched how people get affected by operating in right and wrong, or in black and white. So, over time, I have learned how to operate in a total state of gray. 

Then, I realized that everything is about perspective. You just have to understand the perspective from all sides.

Before, if I wanted a particular thing, but it is something that I couldn't have, my mother would offer me another thing and say, "Is this a happy compromise?" 

Now, I find myself asking people in my workplace, "If we do this, is this a happy compromise?"
You can get a good pulse of a situation through a conversation. – DeeDee Williams #leadershipwithheart Click To Tweet
Everybody has to give up a little bit of something. But is it something we can live with? – DeeDee Williams #leadershipwithheart Click To Tweet
At times, a person needs another person to blame for their emotions. – DeeDee Williams #leadershipwithheart Click To Tweet
---
Mentions
Connect with DeeDee on LinkedIn
Subscribe, rate and review the podcast on Apple Podcast
Listen to the podcast on Spotify