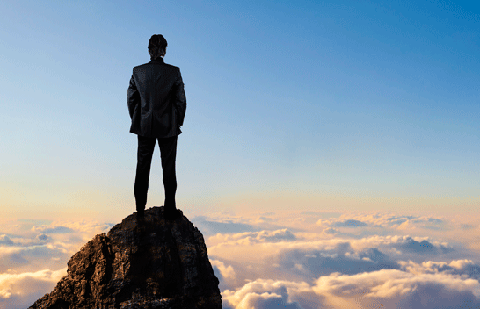 Her story.
This last weekend was very busy for my family. It was super exciting to watch my daughter perform in her very first play as a freshman in high school and my son compete in his first competitive Lego robotic event. I was humbled and excited to see them live out their dreams and natural gifts. As I watched my daughter on stage during opening night, I reflected on her bumpy journey and thought about how leaders often embark on this same journey and must show courage to persevere and lead anyway.
When my daughter was born, she had many heart issues. Most of them cleared up, but the one that remained could require open-heart surgery. Thank goodness, she has not had any issues at this point in her life except for one period of taking heart medicine. On top of this, she was diagnosed with a processing disorder that made learning a lot harder than most. Early on, she had to go to speech therapy, occupational therapy and physical therapy, in school and in private sessions. She never really felt like she fit in. Socially, she struggled to feel a part of any one group.
Over time, she simply refused to be anything other than "normal" and worked very hard to step outside of her comfort zone to try new things. In 7th grade, she won a speech trophy for 5th place for poetry just because she wanted to try it and wanted to win. She was the only one in her school to achieve this.  They competed again in 8th grade, but no one took home a trophy that year. She was shooting for 1st place.
She is discerning which direction to take for a career, since she is now in high school. She asked me, "Mom, should I be an actress or an attorney?" I know. That is such a funny question!
Since I believe she should take her own journey, I mentioned that she should try out for drama so that she could test the experience on stage. She jumped in, landed a spot and did very well. In fact, she beamed with confidence after her opening-night performance.
What can leaders learn from my daughter's journey?
Don't put your people in a box and make assumptions
I struggled over the years not to put my daughter in a box. I want her to have all the opportunities that are out there. Now, I am keeping an open mind. I support her passions and am making myself more present. I do the same for my people in a work environment. They want and need the same things.
Support your people where they are
Not everyone can be the President of the United States or a Nobel laureate, but, as  leaders, we need to support our people where they are. How do we identify their strengths and leverage those? This is the role of the leader.
Look for courageous leaders
Historically, my daughter is an introvert. She would not be the most talkative at the conference table. Having said that, she is one courageous person, and I would choose her for my team any day. Sadly, many of her classmates have ignored and underestimated her because of her quiet and respectful presence. I see, now, that she stayed the course and chose her own courageous path.
Leaders should look for team members who don't exhibit "standard" traits.
Don't be the obstacle for your team
Oftentimes, leaders are the obstacles between where their team members are today and what they have the potential to become. Be open to the possibilities. Allow them to investigate new avenues of fulfillment. Allow them to fail too.
________________________________________________
Thank you for reading this article. I learn a lot from my children. I hope that you take away something from my daughter's story that changes your leadership direction for the better!
I would love to read your feedback in the Comments. What else did you learn from my daughter's story?
Stay tuned for our Employee Loyalty Leader boot-camp available in December!