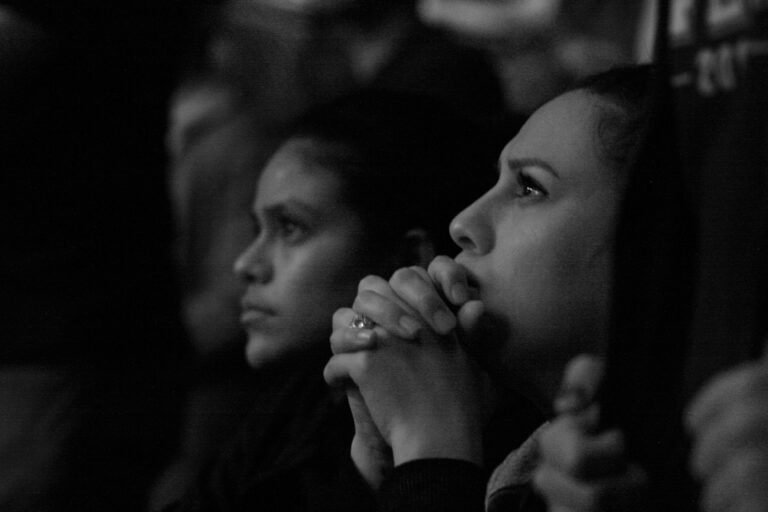 Where is the Hope?

Listening
Did you know our nation has a shortage of hope? In a survey by Harvard Youth Poll from Spring 2021, "51% of young Americans (18-29) said that at least several days in the previous two weeks they had felt down, depressed or hopeless". Listening
It's not easy to create hope. People have been brought lower than ever before by forces they had no control over. This loss of control over life and its course has left people feeling lost, and when people lose their aims, they lose the motivation to get there, or worse, the belief that success is even possible. 
How can you treat hopelessness? 
The Cure is Listening
Listening. Think about it. Listening gives hope. Look around. The mental health crisis has reached an all-time high, and what is one of the most reliable ways to treat mental health issues? Therapy, counseling—listening. 
But listening doesn't only have to come from certified professionals and only to those who seek it out. I'm not calling for everyone to try and be a therapist to their neighbor but instead just encouraging you to think about how you can listen more.
Hopelessness in America's Workplaces 
Through my consulting work, I have seen what hopelessness can do to an organization. It deteriorates any structure, culture, loyalty, trust. All that remains are the fragile bones of an organization filled with people who don't believe in its future. 
If you, like many organizations, have noticed the need for reform, the need to reignite hope gone dormant, then this message is for you. 
Listening gives hope. Please don't take it for granted. 
Have you ever opened your heart to someone to confide in them? You trust a person with what you are going through, and they vow to support you. It's a powerful thing. 
Have you ever had that same person turn around and never look back or follow through on their promises? Heck, I'd take pure hopelessness over that kind of betrayal! And I think most people would do the same. 
You Can't Have One Without the Other
This is why it is so important that when an organization gathers feedback, turns an ear to their people, and seeks to understand their perspective, they have to follow through. A lack of follow-through only worsens the issue. It cuts the wound deeper. 
When people feel heard, there is an expectation that it won't stop with the listening. They want to be continually cared for. But, above all, they want to see change. 
Create an action plan, communicate that plan, and then execute it in full view and knowledge of the very people you listened to. 
Listening fills people with hope. Let's not breed more empty hope. Let's make it count.