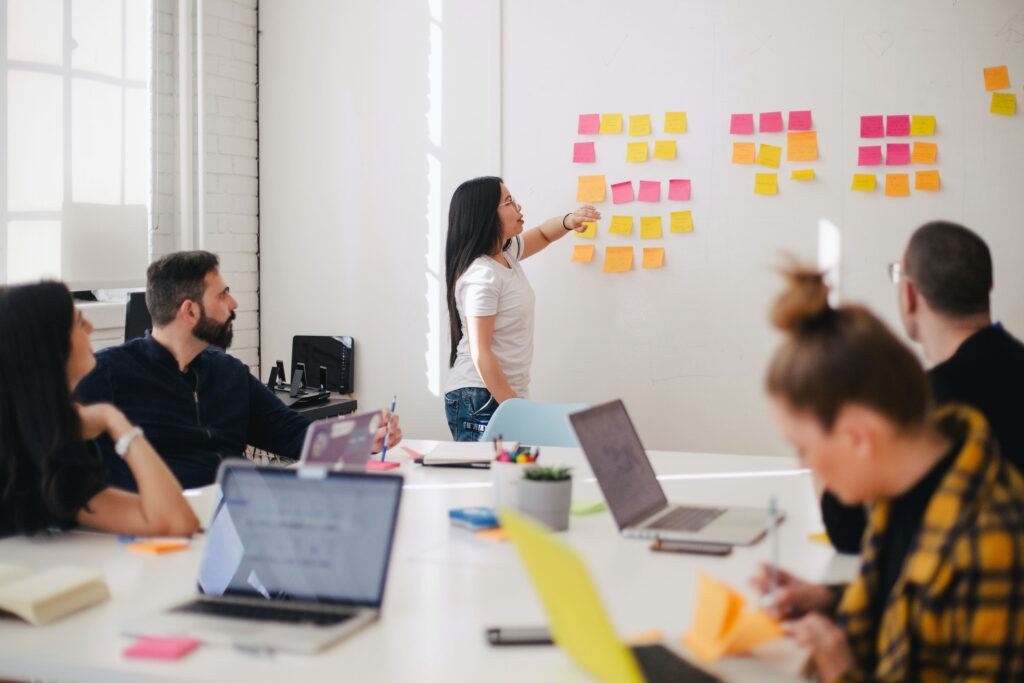 Listening is critical in today's workplace and building a culture of listening is imperative if you want your employees to feel like their voice matters.
Listening alone is no longer enough.
Employees feel energized when they have hope that their ideas will be acted upon, even just some of the time. And when leaders actively listen to those they lead—at the individual and team level, and through organizational surveys, focus groups, and culture teams—employees feel heard, respected, and valued.
Listening cultures create trust, improve team performance, and empower organizations to be more agile, creative, and successful. In short, listening cultures improve workplaces for everyone.
But, in order to create a culture of listening, you must have buy-in from the very top.
There have been too many times that I've worked with clients to sift through employee surveys, or spent time interviewing employees who are excited about being asked for their opinions, only to see an organization's top leadership disregard the feedback and limit the business' growth as a result.
So, how to get executive buy-in for company culture change?
1. Learn how to tell stories well
Being able to share the WHY behind your organization's shift to a listening culture is just as critical to share with your leadership team as it is with your employees, and any other key stakeholders who may be impacted. Sharing a compelling story in the form of your WHY behind the change while weaving in the data behind your decision will give everyone a chance to get on board and have a voice in the whole process.
2. Show them the data
One of the best ways to get leadership buy-in is to look at the numbers. How many people are leaving your organization? How satisfied are your employees—and what about your customers? Where is the company's revenue now and where does it need to be? By talking to your leadership team, highlighting the organization's pain points, and explaining why the change is necessary, you can build the business case for acting on what the numbers are telling you.
3. Include leadership
Showing top decision makers how shifting the entire organization to a listening culture will not only benefit them individually, but also the organization as a whole as well as key stakeholders, can be incredibly powerful. As you move forward, you can then loop those same leaders in at major milestones as you shift to a new way of operating. You can even agree ahead of time what those milestones might look like.
4. Pilot the change
Sometimes, it's much more effective to start with a team, division, or region before you roll out changes to an entire company—for example, if you decide to send out employee satisfaction surveys, facilitate focus groups, or create culture teams. That makes it more palatable for everyone, and easier to control what's happening. You don't have to start big; you can start small and measure what changes along the way with smaller milestones. That way, you can better control the outcome and put the minds of your leadership team at ease.
5. Share the results
Comparing the before and after can be a powerful way to show improvement, particularly when you base the comparison upon a metric you're able to measure—such as employee engagement, customer satisfaction, revenue numbers, or something else.
Whoever is leading the move to a listening culture needs to be responsible for communicating these findings, not only to leaders themselves but to the frontline. And, if they continue to see evidence of improvement, they need to also communicate these positive changes to all stakeholders. But if the leaders are wrapped into the before and the after that's going to make them, help them have more buy in and be able to tell a story.
—
As experienced HR consultants, we at Employee Fanatix understand how easy it can be to leave employees out of the loop when you're seeking clues to underlying problems in your organization.
If you're interested in learning how you can empower your employees to share their knowledge, while simultaneously improving their morale and efficiency, get in touch with us today.