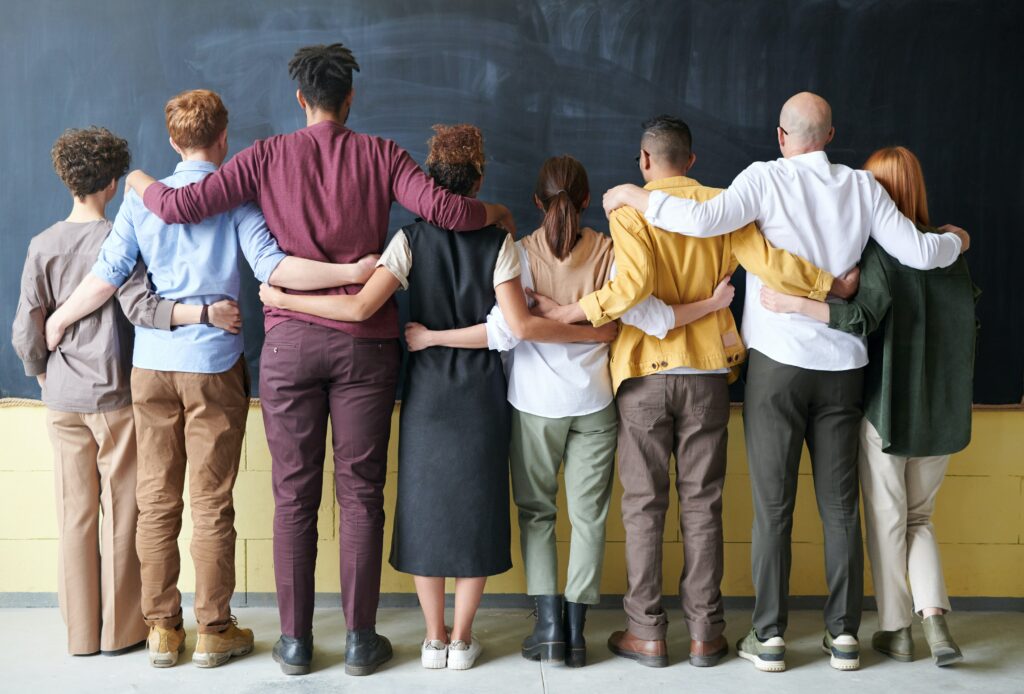 We often hear about loyal employees and employers who are busy trying to retain their employees, but how often do organizational leaders turn the mirror on themselves? Think about how loyal you really are to your team members. You may want your employees to stay even through miscommunication, lack of support, and feeling underappreciated, but how is that fair to them? I can bet that it doesn't reflect your organization's values, either. Let's take a step back and look at the bigger picture – here are some ways to show your employees you are loyal to them before expecting them to be loyal to you.
Include Them
Yes, it's that simple! Include your employees in the work that is to be done. Gather their feedback on big projects, and allow their ideas and opinions to be heard. Don't dictate the process. Include everyone on the same level and uncover each of their individual strengths. Being able to leverage each of your employee's best qualities will optimize the usage of your team and put people in places where they truly enjoy being, putting forth their best effort all around. Let them run with it!
Learn Who They Are
Take time to find out who your employees really are as people, as individuals. Lead their whole person. You will need to dig a little deeper here and go beneath the surface of your normal daily office greetings. What do they expect of their workplace culture, and what do they want in their roles individually? How can your organization meet their unique needs? You want them to go above and beyond for you – stay late and arrive early – collaborate and innovate. Seek out ways and think about how you can also do these things for them.
Fair Pay & Appreciation
It may be obvious to say, "pay your employees fairly." But you would be surprised as to how many organizational leaders let their best people, and sometimes all of their people, ride out on a sub-par salary just because they haven't asked for more money. Bottom line, pay your people fairly for the work that they do. Especially if they continue to show up for you and do more than their 'job description.' Showing up early, staying late, and offering to help others on their projects after completing theirs by the deadline. Various things scream, 'I am doing the best that I can, and I'm going above and beyond for you.' So show them appreciation and do it often. Not only for a job well done, but so they feel seen and valued. Whether it's extra bonuses, a raise, a personal thank you, or something else entirely. Just make sure they know that the effort they put in day in and day out means something to you.
Express Your Organization's Mission
Help your employees see, understand, and lean into an organizational mission that everyone can be vested in. Many organizations excel at communicating individual goals to their employees yet fail miserably to communicate the company's overall goals and values. Find ways to effectively share these values, goals, and build trust with your workforce. One of the most effective ways to help meet organizational goals is to recognize employees for performing or acting in ways that reflect the values you speak to.
Recap
Multiple studies have shown that over 80% of employees are willing to leave their current position for the right job offer. Clearly, employee loyalty is suffering, and it's due to the repercussions of leaders not reflecting that same loyalty back to their people while they have the opportunity to do so. This is a staggering statistic that organizations cannot ignore. My company, Employee Fanatix, specializes in helping leaders recognize the role they play, and we would love to work with you if this is an area you struggle in. Head over to employeefanatix.com and download our free guide, "The Cycle of Listening," to learn how you can better listen to your people, reengage them, and reflect your loyalty. We can help you transform your workplace into one where employee and employer loyalty is equally respected.