[hr]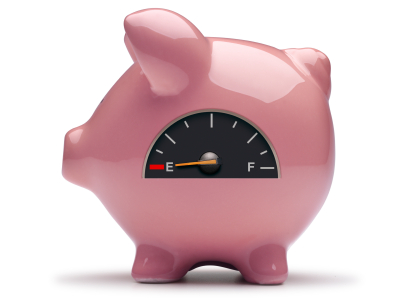 [This will be a 2-part series that I will share over the next two weeks.]
I am a recovering attorney. So, I know full well what a trust account is from a legal perspective. Here, when I refer to a leadership trust account, I am referring to the trust dividends we build up with the people that we lead by our actions or inactions.
What I have found during my time partnering with a diverse set of leaders and working with team members and focus groups alike is that trust defines a successful manager/employee relationship. Certainly, mutual trust is a key factor. From the employees' perspective, though, if they trust the leader(s) of their team and of their organization, they will go over and above for them. It will take a lot for them to leave that team or organization.
There are 4 ways to ensure that you keep your leadership trust account full. I will address the first two in this article:
Communicate consistently and honestly
It's important to have both a communication strategy above the organization and from the manager to the team. I will first address the organizational strategy:
Be Proactive
Organizationally, it's key to have a plan to initiate proactive and consistent communications to all employees. What I often find is that there is no real strategy in place to communicate with internal customers. Organizations that put a communication plan in place and consistently communicate will see their leadership trust account expand.
Additionally, an important part of this proactive strategy is to make sure that communication runs both ways. Organizations should provide a consistent and transparent means by which employees can provide feedback. A steady cycle of listening to employees and acting upon what you hear reaps huge dividends.
Different mediums
It is also key to make sure that the communication plan lays out the mediums in which you intend to communicate. Use a good mix of digital, video, print, and live communication methods. All mediums are created equal, but just not for everyone. Think about how your employees listen before implementing such a plan.
Minimize fluff
Employees often tell me that they do not want to hear or see fluff. They want the whole truth. They are adults and can take the good with the bad. My one piece of advice when framing out your messages is to minimize the fluff or buffering speak and just communicate. This one action will add many coins to your leadership trust account.
Set expectations
Be sure to set expectations for any actions or change coming down the pike. This is the one area that you can control and usually where most communication failure occurs. When organizational leaders fail to set expectations, everyone makes their own assumptions. When you do not meet those assumptions, you drain your trust account to a dangerously low level.
[hr]
While it is crucial for your organization to put a solid communication strategy in place for the entire workforce, it is equally important for managers of teams to have a strategy for consistently communicating to their team members.
Be consistent
Managers of teams should have a strategy and tactical plan to communicate to their teams as teams and one-on-one. They are not exempt from consistent and transparent communication.
Focus on making the communication positive and constructive. I hear way too often from frontline team members that they only hear from their managers when they do something wrong.
Make it both ways
Take the time to let them know when they do things well. Make sure your conversations are growth-focused and about moving forward. Make sure you provide them a venue to voice concerns and provide feedback into what is happening on the team. The more that they feel connected to the team and you, the more likely they are to go over and above to help the team.
Show sincere appreciation often
Do you want your leadership trust account to bulge at the seams? The fastest and most prolonged way to do this is by showing sincere appreciation for your team, often!
This means that you notice the little things that they do. You recognize when they grow in a positive direction-even just a little bit. You come from the heart with every positive word, because you care. Finally, you make sure that you recognize them in the way that matches their needs.
No matter what, everyone loves to feel like they are appreciated for the work that they do and that they are making a difference. Enlightened leaders go out of their way to make this feeling happen.
[hr]
Thank you for reading this article. Trust must be earned and can never be taken for granted. It is a key tenet of effective leadership. I will continue this series next week.
If you think its worth sharing, please do so. I would appreciate any comments or feedback you want to provide.
[hr]
Looking for ways to increase your leadership team's trust account? Check out our Employee Loyalty Leader boot-camp.