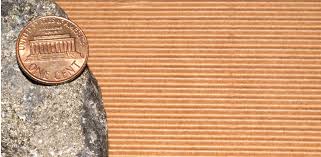 After speaking multiple times to hotel employees reluctant to give me the bed make and model, I finally spoke with the general manager who admitted his own issues with mattresses and agreed to provide me the bed information. I was so excited! Macy's sold that exact bed.
I reached out to someone at Macy's, and she was very kind and flexible. Although it would be a month before I would receive this new bed, I was beside my self with excitement, thinking about what type of slumber I would experience upon its arrival. It would be the best Christmas gift ever!
I thought it odd that I received two separate sales check numbers, one for the mattress and one for the base. Additionally, I was perplexed that their policy was to apply a series of authorizations to my credit card, but not actually charge for the items until the day of delivery.
On the day of delivery, the delivery driver called to let me know he was just 30 minutes away. He arrived on time and delivered the items efficiently and with a smile. I was very pleased with my experience.
Then, I received a series of calls from Macy's employees letting me know that a charge for $.01 had failed to go through for the mattress base. Each time, I had to call my credit card company to ask why that tiny charge did not clear. My credit card company would repeatedly tell me that everything was swell on their end, and that it must be an issue with Macy's.
When I received the 5th call from Macy's, I questioned the employee about the efficiency of having, now five, people call me for a $.01 charge. (That is correct; not a $100 charge nor a $1,000 charge, but a $.01 charge) She admitted that is sounded silly. I requested that they not call me again for this charge, since I had already diligently done my part. She told me I could go to Macy's to pay the charge. I was flabbergasted.
Inaccurately assuming I would not hear from them again, I settled into my new bed. Then, I received an email that made it sound like I thwarted my obligation to pay for the remaining $.01 charge. I immediately called to pay it with a different card, which the Macy's employee should have prompted me to do in the beginning. Shortly after, another Macy's employee called me to check in on how my new mattress was treating me. Obviously, she had not idea about all my previous interactions on the $.01 charge. This was a clear disconnect.
While I love my bed, I wonder how much I want to deal with the brand in the future. This was a perfect example of an inconsistent customer experience. More than that, this was an example of poor employee empowerment. Imagine how silly and small they felt calling me five times for a charge they could take out of their change purse and settle? No one prompted me to use a different means to pay besides going into the mall to do it. Everyone of the people with whom I spoke seemed to be following some inflexible process.
I had just paid a large sum of money for my new mattress, and none of them seemed concerned that my entire experience could be in jeopardy over this ridiculous charge. I remain in awe over the waste of resources and the lack of action.
Employee empowerment is critical to any customer experience. If employees don't know what they can do to keep a happy customer, they are unable to act freely to ensure the customer journey is smooth. Look at the employee journey as a mirror to the customer journey. When employees feel free to make things right and to exceed customer expectations, they feel good about the work that they do. Then, they will pass that good feeling along to your customer. Hopefully, my experience will enlighten you to this critical fact.