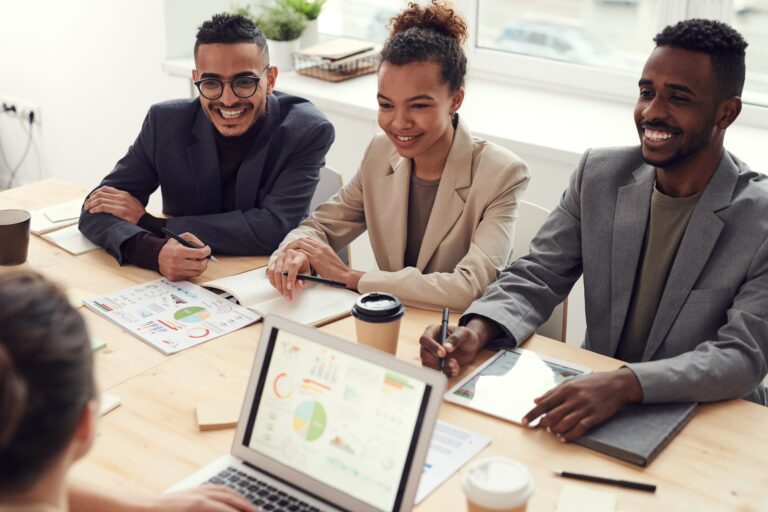 You Hold the Power
The holidays can bring up many emotions for employees who are feeling alone due to the loss of a loved one or not being able to visit their families. They may feel like outsiders thinking, "What hope do I even have for the new year?" As employers, you have the opportunity to bring that sense of hope to your people and allow yourself to leave a lasting impression and create a true feeling of belonging.
It starts at the top with HR and the executive leadership team and trickles down through management as a team effort. You hold the power to create a welcoming environment and have your employees feel purpose and value. Our jobs are a huge part of our lives, and when we feel accomplished and recognized while supporting the workplace mission, we feel a part of something bigger than ourselves.
As you go into the new year and start thinking about what you're going to accomplish as an organization, what ways can your organization accomplish a feeling of hope and worth?
What Does Hope Look Like?
Some may not know exactly what that hope encompasses, and therefore, examining hope in the workplace and understanding what makes people feel optimistic and valued is crucial for success. When employees describe what hope looks like, they use words like direction, faith, and guidance. They are looking to the organization's leaders to provide:
a sense of the company's future goals;

some guidance on how to manage current pressures;

a realistic idea of the possible outcomes ahead.
Hope about the future bolsters employee confidence and resilience, especially during difficult times. 
Be the Light
There are a few ways your organization can evolve an inviting, welcoming environment for all employees.
Making sure you commit to an inclusive workplace
.
Acknowledge every individual and be sure all voices are heard. Create a diverse environment and have those of different backgrounds be involved around the decision-making table. Inform senior leaders of someone's achievements, especially if you believe management often overlooks the person.
Give recognition continuously and be more open to connection opportunities, whether virtually or in the office. Even when you're managing a virtual team, connecting with each employee or team can feel much more inclusive and allows individuals an easier chance to speak their minds.
Restating the organization's mission and values.
Focus a discussion on what the organization's goals are for the year. What will you do to align with those goals? This allows for open discussion of ideas and opportunities for feedback.
Carve out a one-on-one meeting with someone, where you can give them your undivided attention and clearly articulate how much you value them. This not only provides a personal workplace connection but allows you the opportunity to gather company feedback and how they feel about their position overall.
You can also send a private Thank You note that clearly outlines what they did and why you appreciate it so much. When at a complete loss, sometimes a plain old informal "thank you" does the trick. You'd be surprised how often we forget to say it when we mean to, and when it's truly genuine, it can make a world of difference.
Looking Ahead
As we close out 2021, it's safe to say every single one of us has gone through a lot. From the pandemic of 2020 and it's continual aftermath, to personal losses and grief, or celebrations of new life and accomplishments – everyone has a reason to feel emotions. A new year sheds new light on what we can do to better not only ourselves but those around us. How will your organization bring hope in 2022?