Work From Home & Work From The Heart
Reimagining the Future of Remote Work & Employee Engagement
"Caring leadership will simply never go out of style, simply because we lead humans and humans need to be cared for."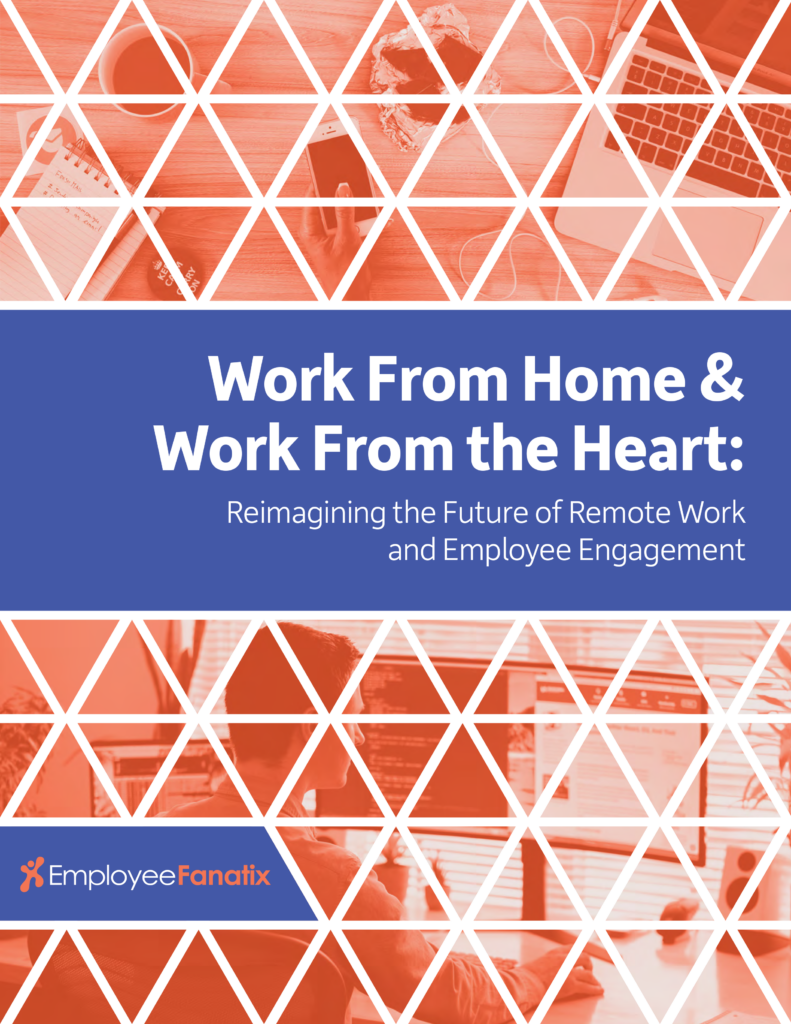 The intersecting effects of a global pandemic, economic recession, and racial justice protests have created a chaotic time of stress and discord across the globe. As the COVID-19 pandemic continues to take the world by storm, a wide-ranging series of paradigm shifts have ushered in a new way of work and, with it, radically different workplace dynamics.
As many employees in the global workforce are learning how best to work from home, the unprecedented challenge of keeping those employees engaged has been impacting organizations at every level.
The question is no longer "is remote work here to stay?" but rather, "what does the future of remote work hold, and how can we best prepare for it?"
At Employee Fanatix, we've been keeping our ears to the ground, and intently listening to employees for months to discover what their needs are in this moment and, perhaps more importantly, how those needs will evolve in the coming months.
This thought paper is the culmination of that careful listening process, and will guide you in reimagining the ways in which work from home processes engage and empower your team members.
At Employee Fanatix, our purpose is simple: to equip companies and organizations with the intelligence they need to improve the quality of work life for their employees.
We are guided and inspired by our vision to help leaders shine by putting people at the heart of everything they do, while empowering employees with the knowledge that their voice and ideas matter.