That's a lot of money that could be going toward your bottom line.
As experienced HR consultants at Employee Fanatix, we understand how overwhelming leaders can feel, constantly putting out fires. And we also understand how easy it can be to overlook internal resources with critical clues to the underlying source of any ongoing problems.
Front-line employees are often the best source of information about customers, quality control, and competition, but are often left out of the loop.
And that's where we come in.
We offer a variety of HR consulting and facilitation services, and are here to assist your in-house HR and management teams to create listening cultures which ensure your employees feel heard, valued, and motivated to get to work.
By bringing a much-needed external perspective to your organization, we make sense of the data from employee and culture surveys and empower you to act on the results while ensuring your employees feel safe and supported throughout the entire feedback process.      
Whether you're seeking insights around best practices for hiring, training, motivating, or retaining high-impact employees; want to improve employee communications across the board, create a more inclusive workplace culture, or create a customized employee engagement program, we can not only help you uncover challenges, but also devise actions plans to help you engage and motivate employees so that they stick around.
Voice of the Employee Programs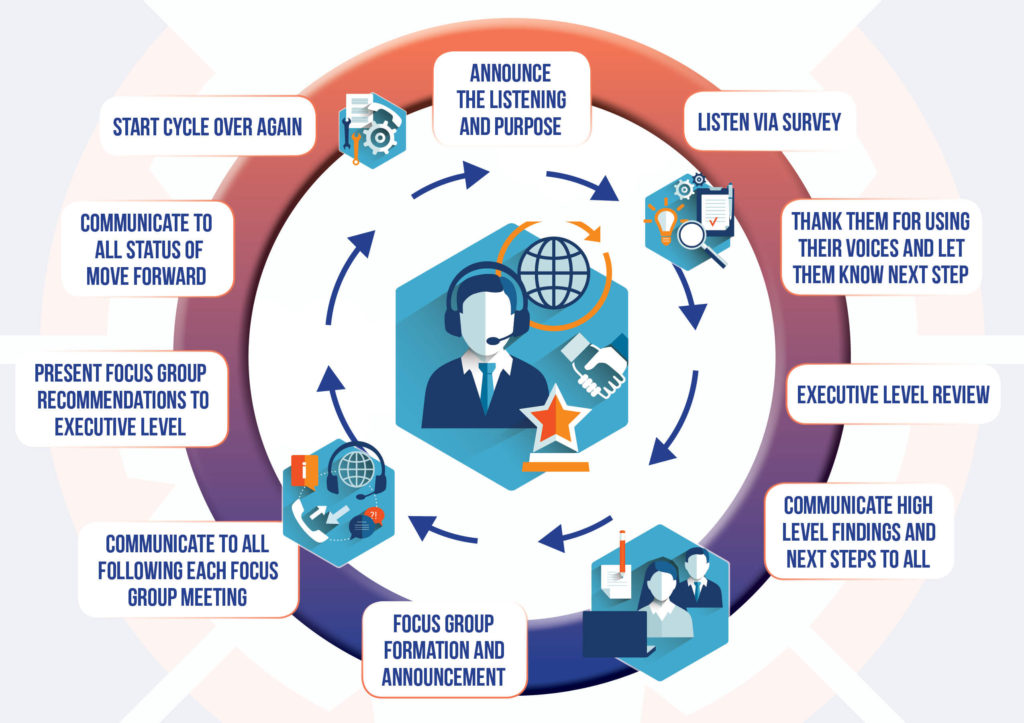 HR Consultants Facilitation Services